DeFi Infrastructure
Power the future of financial services by connecting to DeFi protocols on Bitpowr.
Bitpowr DeFi Solutions
Instantly integrate with multiple DeFi protocols on Bitpowr to enable frictionless and borderless blockchain-based transactions, including lending, borrowing, staking, token swapping, and more.
Bitpowr DeFi API
With Bitpowr's DeFi API, you can seamlessly and easily power various financial products by integrating with DeFi protocols on Bitpowr.
BitPowr DeFi Interface
Our DeFi interface lets you connect directly to DeFi protocols through Bitpowr, with a few clicks.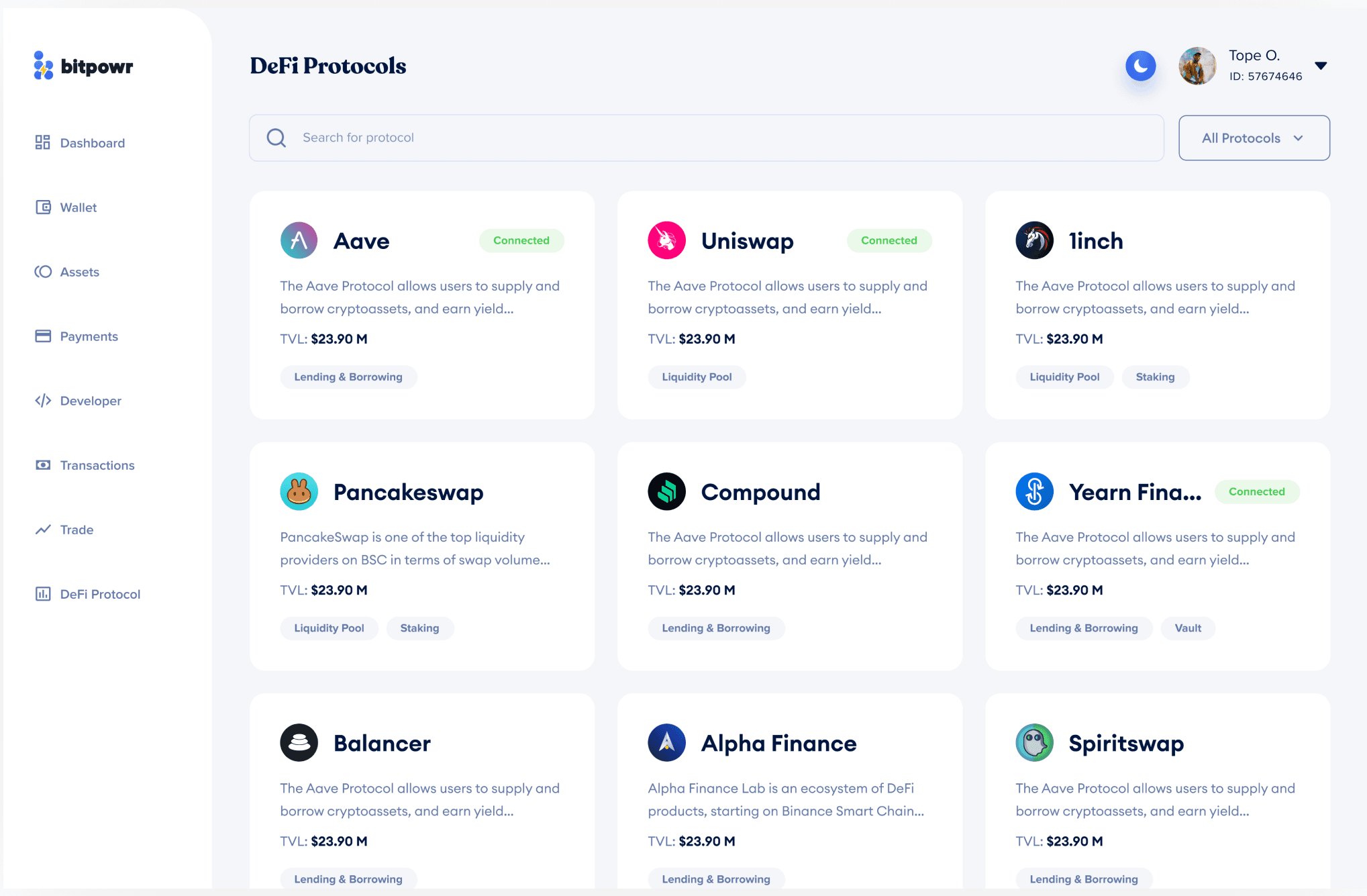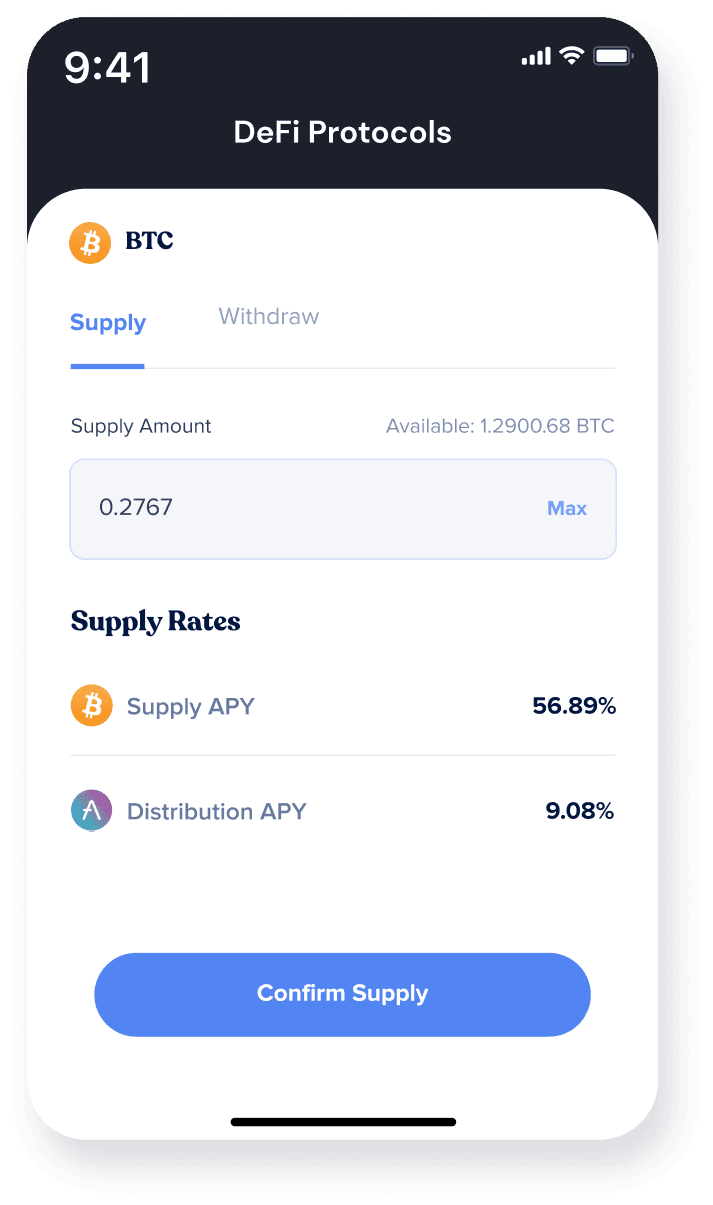 DeFi Use Cases
Deliver next-level financial services on the blockchain at scale with top DeFi protocols such as Aave, Anchor, Compound, Venus, and more.
Save and Earn

Grow your revenue by depositing your crypto in DeFi protocols and earning yields over time.

Staking

Connect to DeFi protocols where you can lock your crypto assets in a smart contract in exchange for more earnings.

Lending and Borrowing

Lend your crypto assets and earn interests in return or access funds from other investors quickly.
For Developers
All you need to scale your digital assets business at your fingertips
We have made connecting businesses to the growing crypto ecosystem as seamless as possible with our intuitive API. With clear documentation that includes all the necessary instructions and integration procedures for various stacks and languages, your business can quickly begin to perform and facilitate profitable blockchain-based financial operations.
Read our docs
TRY BITPOWR NOW
Ready to get started?
Join Hundreds of ambitious businesses taking advantage of the blockchain's potential to unlock new revenue opportunities with Bitpowr's all-in-one blockchain infrastructure for digital asset custody and management.